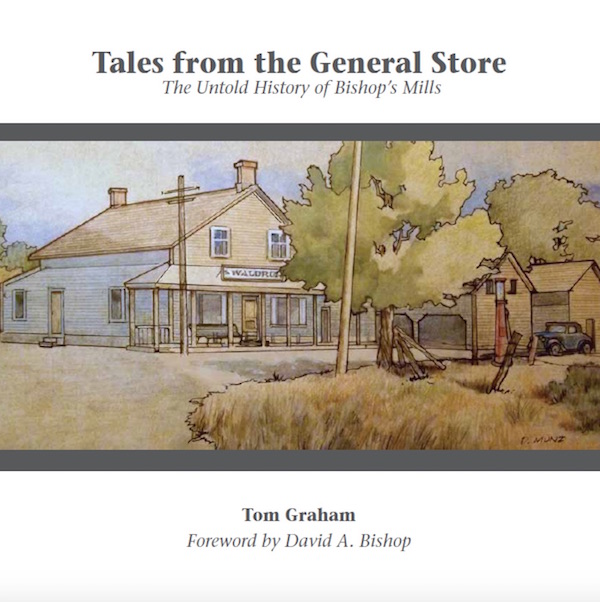 Tales from the General Store
is specifically the story of Bishop's Mills, but will be of interest to anyone curious about life in a small village. It includes eye-witness accounts of major events such as the Cheese Factory explosion, and the Great Fire of 1943, as well as many photos and illustrations never before published. Tom Graham's seven years behind the counter has provided him a unique perspective from which to capture the many tales that have been part of the oral tradition in this community, documented here for the first time.
A must-have for local residents, visitors and people interested in local history. This book will be invaluable to newcomers, plus families and individuals wishing to know more about this small but resilient community.
"…a remarkable piece of work…" David Bishop, Great-great-grandson of Chauncey Bishop
Size: 8.5" x 8.5" (softcover)
Pages: 200 (Full-colour cover, b+w inside)
Cost: $27.50, plus $15.00 shipping
(small parcel, Canada Post, 3 days)
Total: $42.50 plus HST = $48.03 CAD
(For US orders, please contact Tom Graham at

This email address is being protected from spambots. You need JavaScript enabled to view it.

)